The de-facto standard tool for QC and monitoring for stereoscopic 3D
Cel-Scope3D can provide stereoscopic 3D monitoring and depth budget analysis at low cost. This allows accurate and comprehensive assessment and QC in a post-production environment. Alternatively it can also be used camera and rig set-up to be done quickly and confidently so that the 3D will be right first time. The Cel-Scope3D can be relied on to ensure your 3D to be pixel perfect and that the depth budget is used to its full advantage without abusing the audience.
Its fast - its accurate and its not going to break your budgets - disparity or financial.

In-Post On-Set In-Suite In-Budget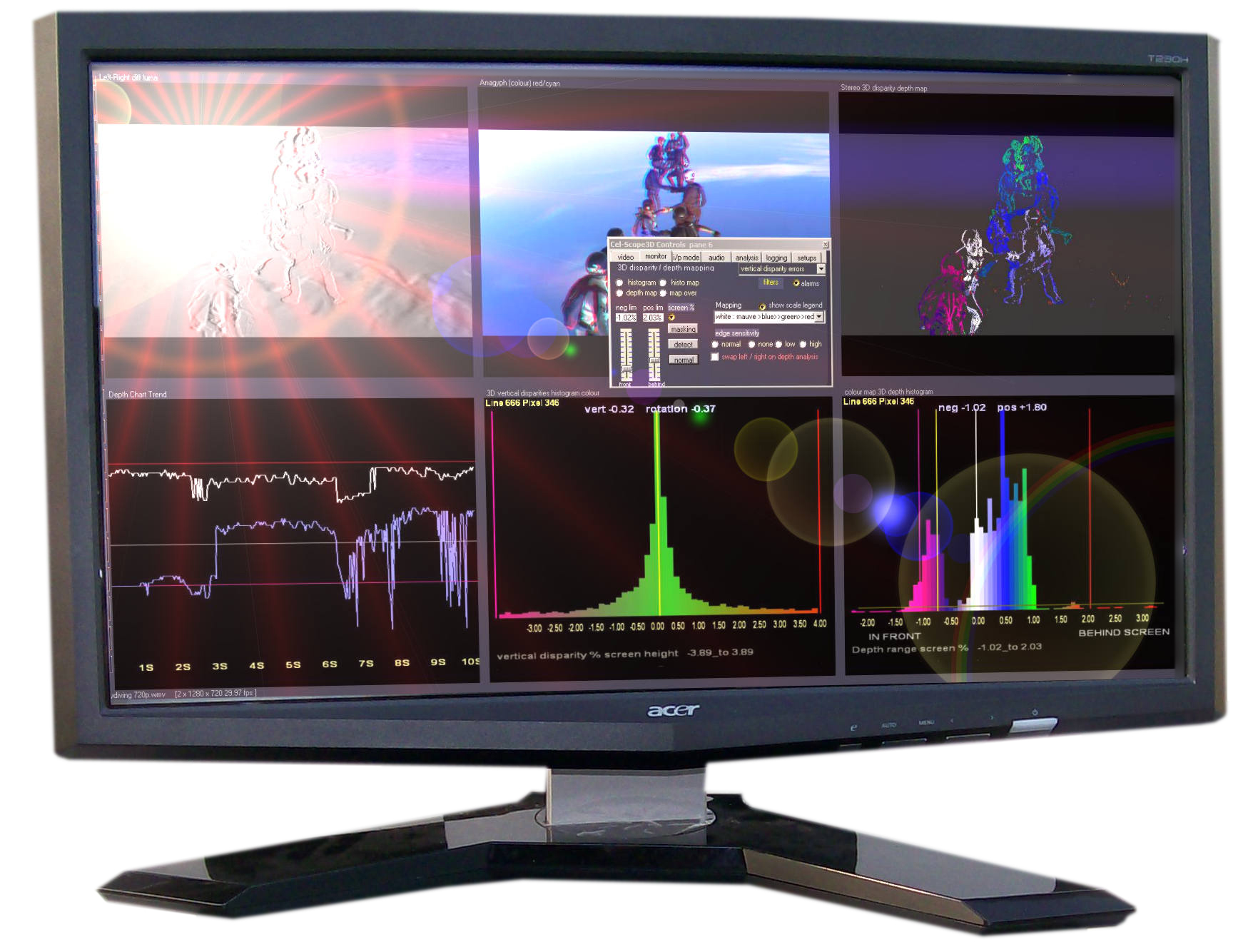 This award winning tool-kit is available as turn-key studio system or portable unit or as a software package for your workstation or laptop.
It can work with live sources from edit systems or cameras or operate with files in most common formats