The de-facto standard tool for QC and monitoring for stereoscopic 3D
Cel-Scope3D has the ultimate flexibility because in runs under MS Windows as so there is a very wide choice of hardware platforms to suit your needs. Cel-Soft can supply Cel-Scope3D systems as a turnkey studio ready configuration or as software to run on your choice of hardware.
To get world class speed Cel-Scope3D needs the right configuration to run with. To analyse 3D accurately in real-time needs serious number crunching capabilities.
To find out more about the workstation or desktop PC requirements click here.
To find out more about the Laptop or Notebook PC requirements click here.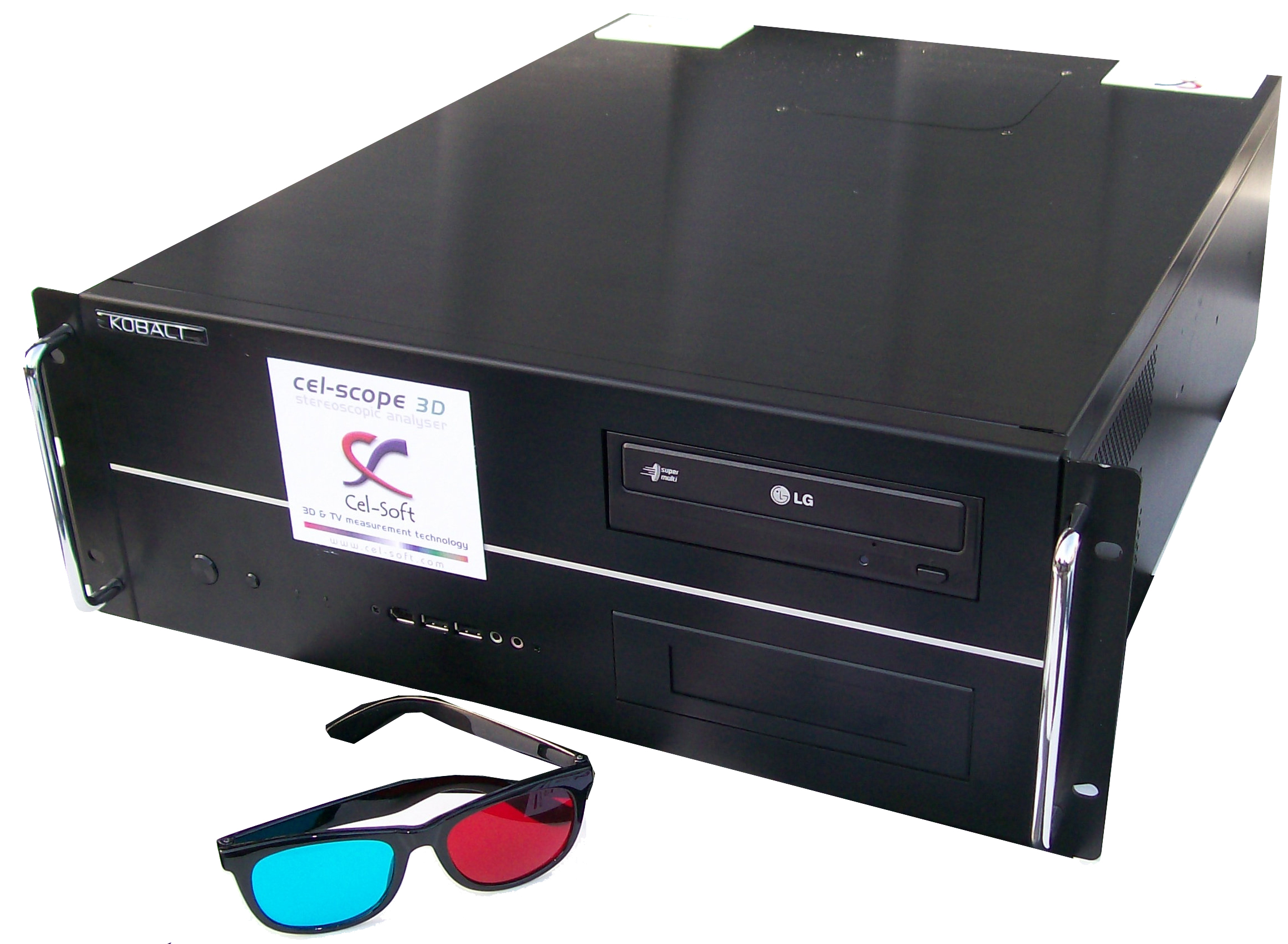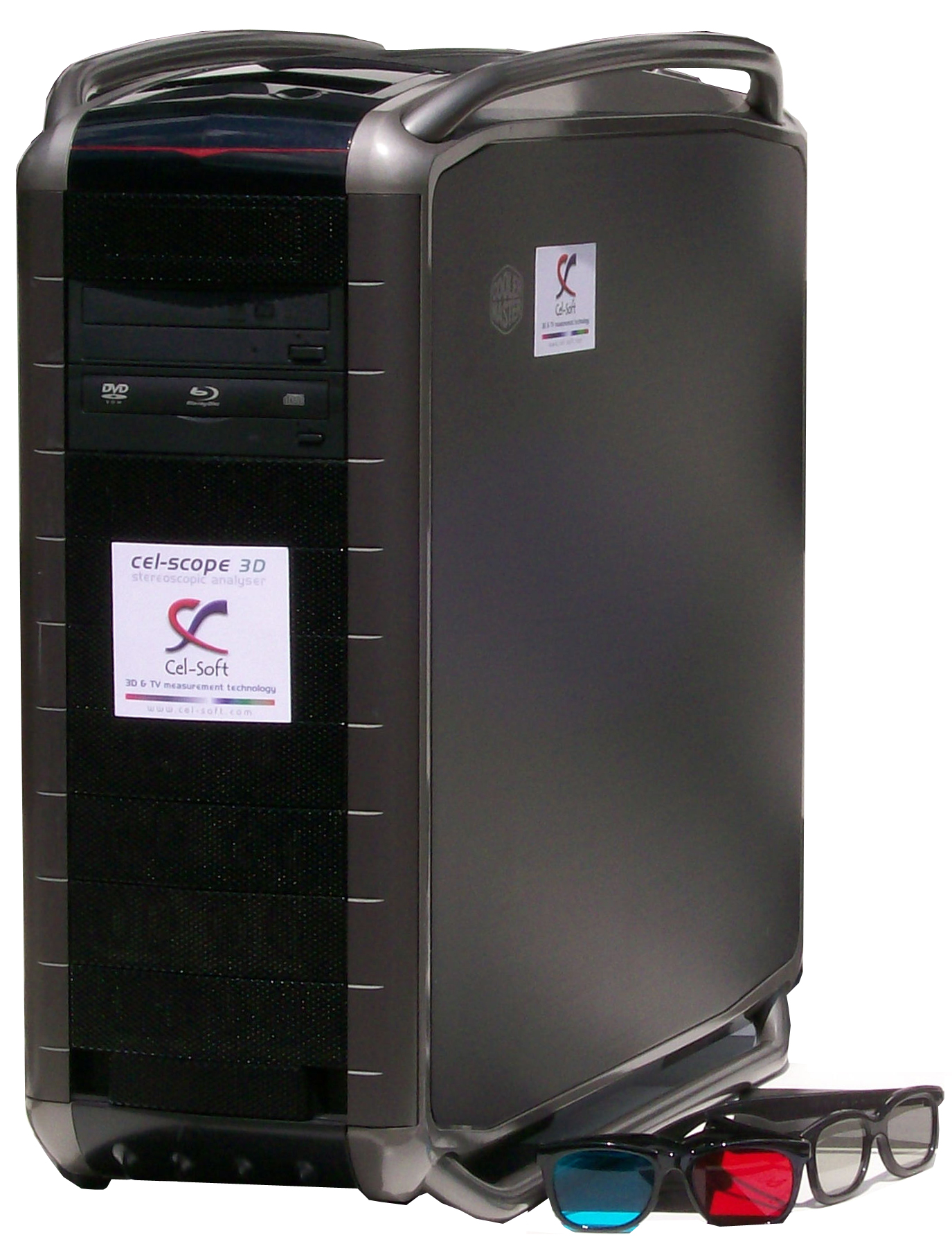 This award winning tool-kit is available as turn-key studio system or portable unit or as a software package for your workstation or laptop.
It can work with live sources from edit systems or cameras or operate with files in most common formats